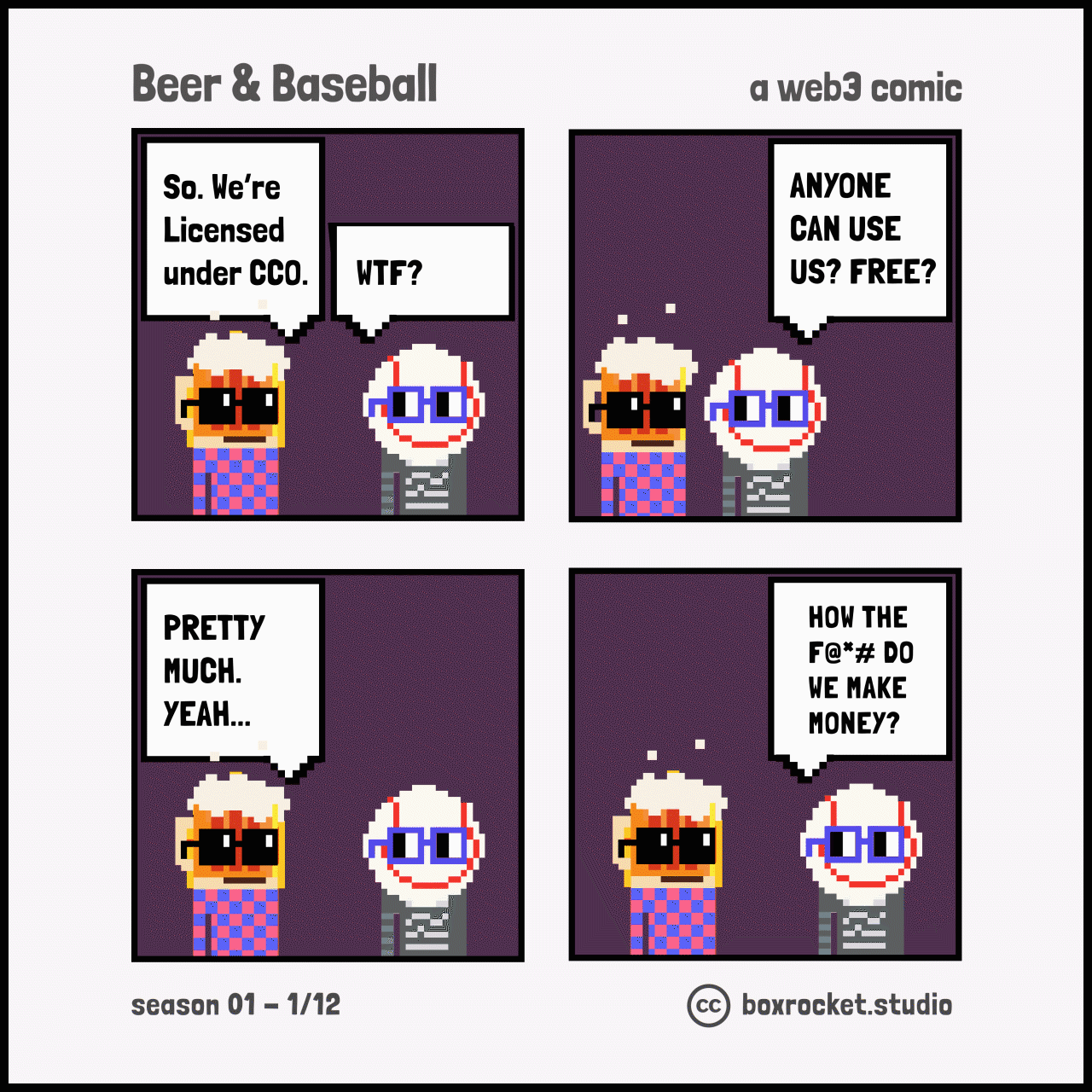 As big fans of the nouns, we thought we would develop our own unique series. Introducing our own lovable nouns, Beer and Baseball, two self aware web3 comic characters.
Season 1of Beer and Baseball is a 12 comic series. New Episodes every Monday!
Please follow us on twitter for updates!