Box Rocket Bot (BRB): Our, Home Grown, Loveable, Prototype Bot – Ethereum (ETH)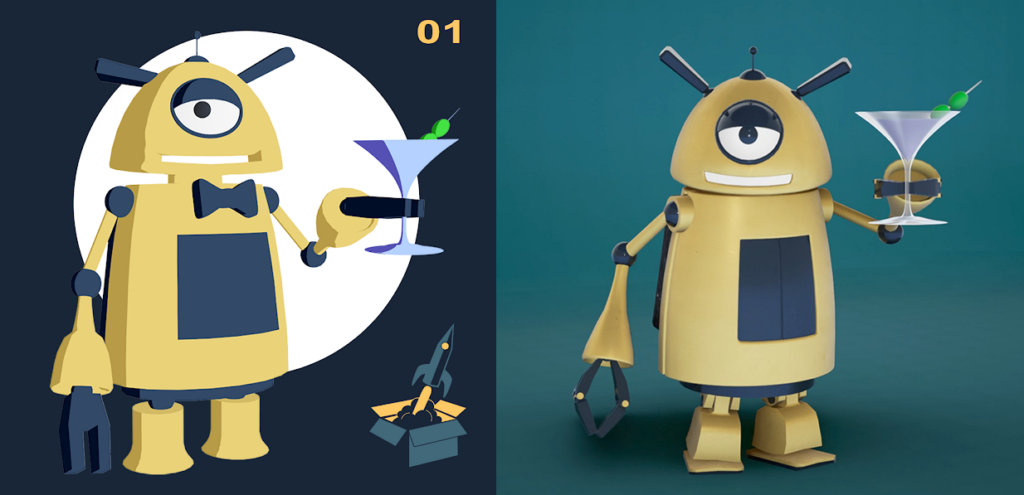 Box Rocket Bot (We call him "BRB") is our founding character. We designed and built a fully animatable rig, and Jordan lovingly hand keyed a "Cheers" animation. Built, and designed at Box Rocket, in our home grown pipeline. BRB is a fully animatable GLTF bot, compatible with Maya, Blender and for export to Unreal and Unity.
He's our first, and we love him so…
Our first mints are short animation tests, available for purchase below.
View this contract on our Open Sea Page. Link in the Menu.
NFTS
---
We are working on a new paradigm for distributed animation development. In this model, our creative spirit is focused on decentralized interoperable systems in which we can experiment with new forms of value creation. Want to participate? Reach out @boxrocketstudio