(VOID) Visitors of Imma Degen: RGB Animated Series – Ethereum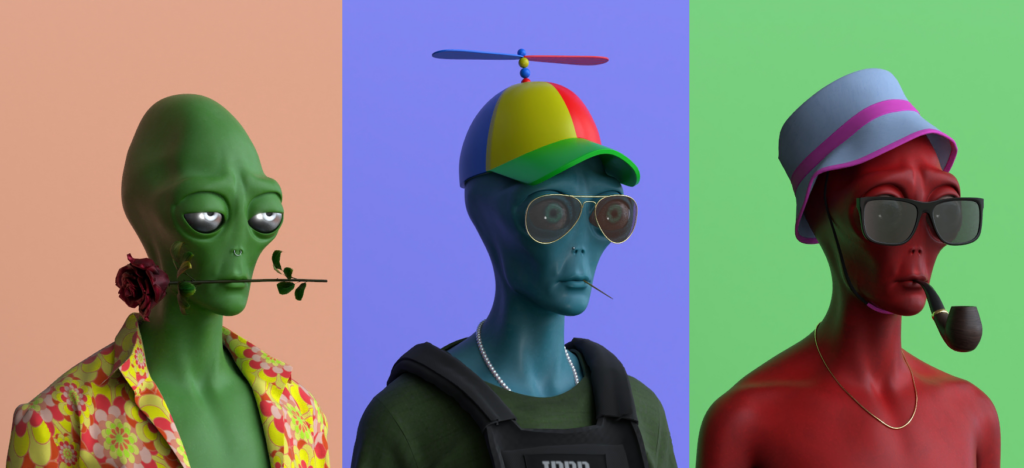 The Invasion is imminent….
The Visitors of ImmaDegen are 9,999 NFTs that are full 3D, and programmatically-generated. Every VOID comes with full commercial rights as well as a downloadable, fully-rigged-3D avatar designed for Somnium Space metaverse integration. Future metaverse integration is in the works. Read the story.OPENSEA
The WynLambo are a cute but terrifying new collection of 9,999 full 3D NFTs.The WynLambo are the nemesis of the VOID. WynLambo public mint sold-out on 9/23. 2480 WynLambo were claimed by VOID holders.
Box Rocket is a big fan of ImmaDegan and how they prepare NFT rigs for metaverse systems. We have rigged and prototyped with these three characters to adapt to our own pipeline. And have prepared the characters for export in various engines. Here is a sample of some of the short videos we made with our Degans…

We are working on a new paradigm for distributed animation development. In this model, our creative spirit is focused on decentralized interoperable systems in which we can experiment with new forms of value creation. Want to participate? Reach out @boxrocketstudio