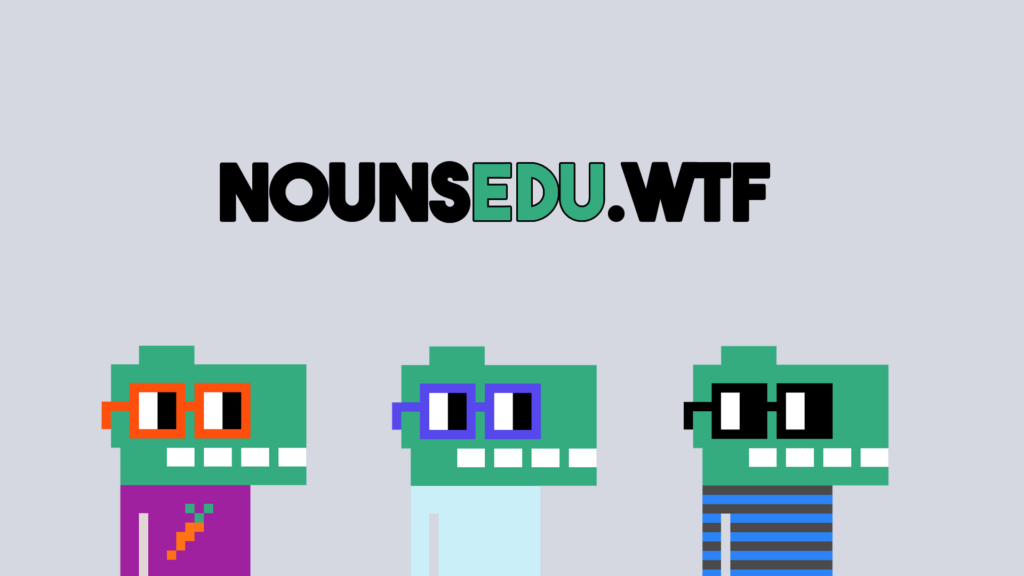 NounsEDU is a CCO project using the Nouns to teach the introductory development of creative crypto communities.
It is designed for teaching the values of 1. open source proliferation,
and 2. decentralized economics in community cooperation. The class is currently in prototyping phase.
There are only 10 nouns minted in this prototype session. They are governed by the solana program: eEgz1xLRzbyS7QCtW8LjBezjbraZwmWUPPt4mwjUQbx
The SolScan Link can be Found Here.
The traits of the nouns are:
background
body
Accessory
Head
Glasses
In this prototype minting:
There are three of Ape, Bomb, and Dino
There is only one Baseball.
Each Noun unlocks the content for the NounsEDU: Classroom. (link in development)